POOL HOURS HAVE CHANGED – MON-SAT: 1-5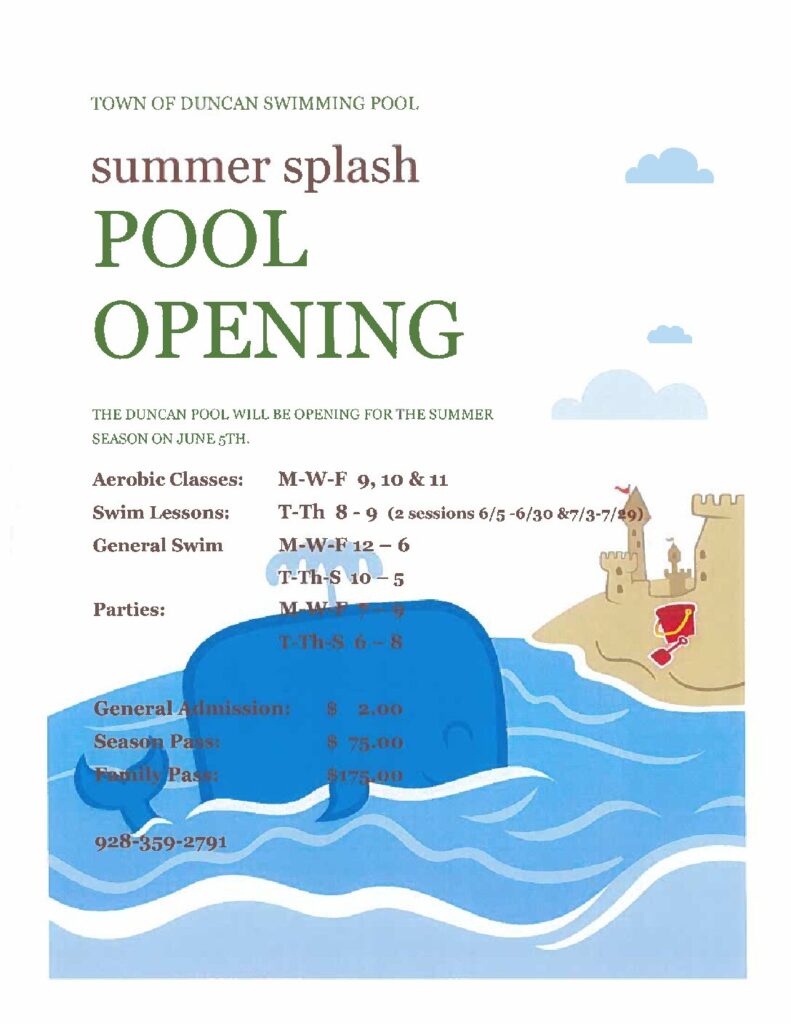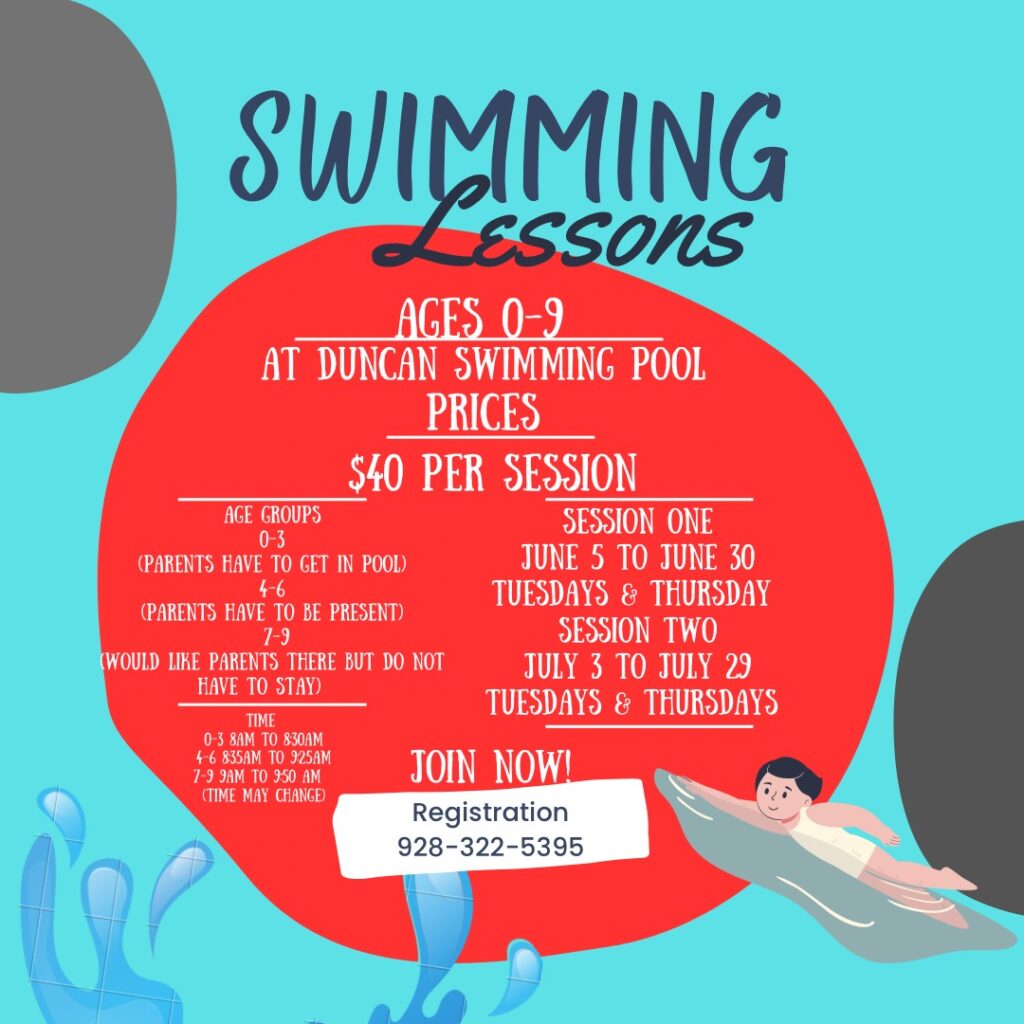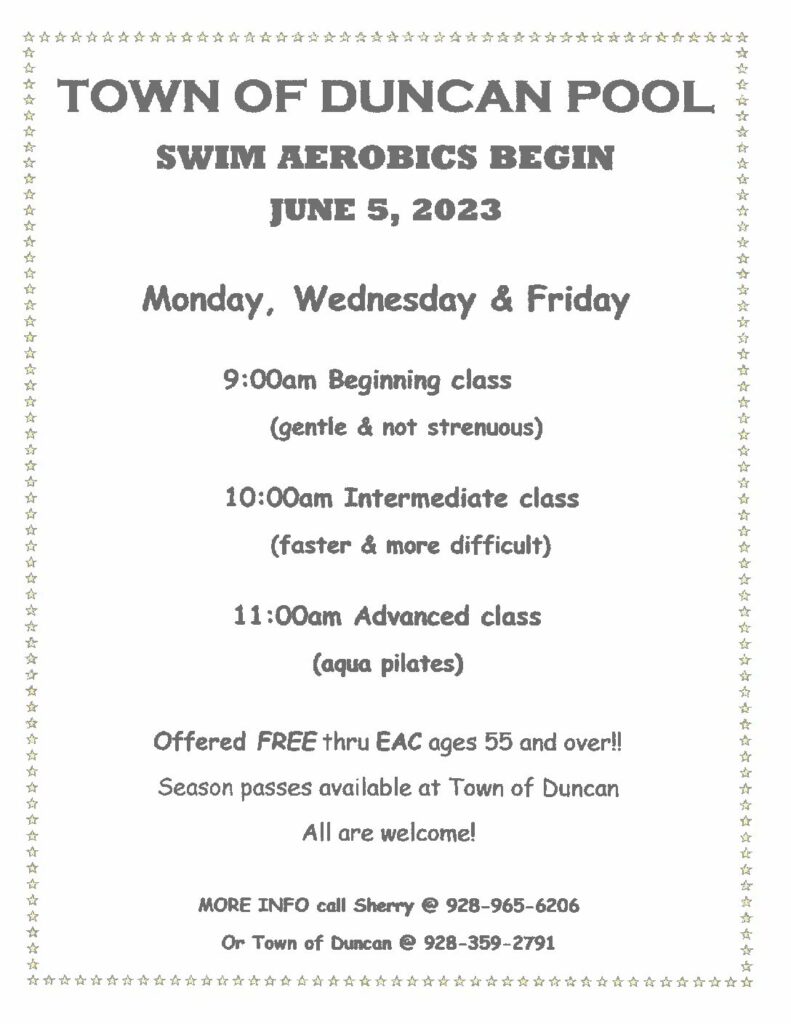 From the Office of the Mayor, Town of Duncan
Greetings,
We acknowledge that there are those of you that are unhappy with our decision to accept Mr. Basteen's resignation as our interim Town Manager. It is human to show compassion and empathy for his situation and we recognize that he has done a lot of good for the community since 2009.
We understand how important communication and transparency are to our wonderful community during to our time of transition. We ask that you are patient with our new management team. There is a lot for them to digest and fix and there is a finite amount of time, energy and resources. We can spend that on distractions or we can focus our energies on solving the problems. While everything looks chaotic right now, essential Town services are still ongoing.
We decided to retain the services of Philip Cushman as our Interim Town Manager. He is a retired U.S. Marine who served 22 years in the Infantry and is a combat Veteran. Furthermore, he is a native of Quartzsite, Arizona, a small, rural town much like our own. More important, he has served several other small, rural communities in Arizona as their interim Town Manager in similar situations. He come to us highly recommended by the Arizona League of Cities and Towns, the Municipal Risk Pool, and many other elected and appointed officials.
The Council-Manager form of municipal government is one of the most effective because it allows professional, financially accountable, and operationally effective management to operate the day-to-day functions of governance while the Council focuses on policy issues and on considering the concerns of our constituents. This system is designed to maximize the strengths of elected officials and local government professionals.
Mr. Cushman's responsibilities are to manage the Town in accordance with our Municipal Code, lead us through our current situation, and help us to find a permanent Town Manager. As a professional manager, Mr. Cushman is bound by the ethics advocated by the International City/County Managers Association (ICMA) and the Arizona City/County Managers Association (ACMA).
Again, we thank you for your patience.
Anne Thurman
Mayor, Town of Duncan
August 19, 2021
The Duncan Town Council accepted the resignation of Interim Town Manager John Basteen and terminated Town Clerk Isabelle Blancarte in a public meeting on August 18, 2021. The resignation and termination took effect immediately.
I want to assure all the citizens of the town that these actions were taken in the best interests of the town's recovery from financial problems brought to light last week. The council will move quickly to install new management that is qualified to lead the process of recovery and of planning into the future.
We ask for the community's patience in this very short period of transition. To the best of the council's and the town employees' ability, we will continue to provide all essential town functions. We have reached out to professional associations to guide us in securing temporary help. We will quickly decide and announce a transition plan.
The deadline for payment of water/sewer bills is extended to August 26th. The extension applies to this month's payment only.
I thank you in advance for your understanding and patience. We will work together to restore our town's financial health as quickly as possible.
Anne Thurman
Mayor, Town of Duncan
Town Hall: 928-359-2791

March 9, 2021
Town of Duncan FY2020 Annual Financial Statements and Independent Auditors' Report — click here to view